Is a self love tool that helps you connect to and give love to your body, all parts of your body.
The Chocolate Scrub creates space in your life to nurture yourself. Helping you feel centered, refreshed and energetically lighter.
Befriending + accepting your body, as is, shifts all your power back to you. Creating wholeness, confidence, and fearlessness.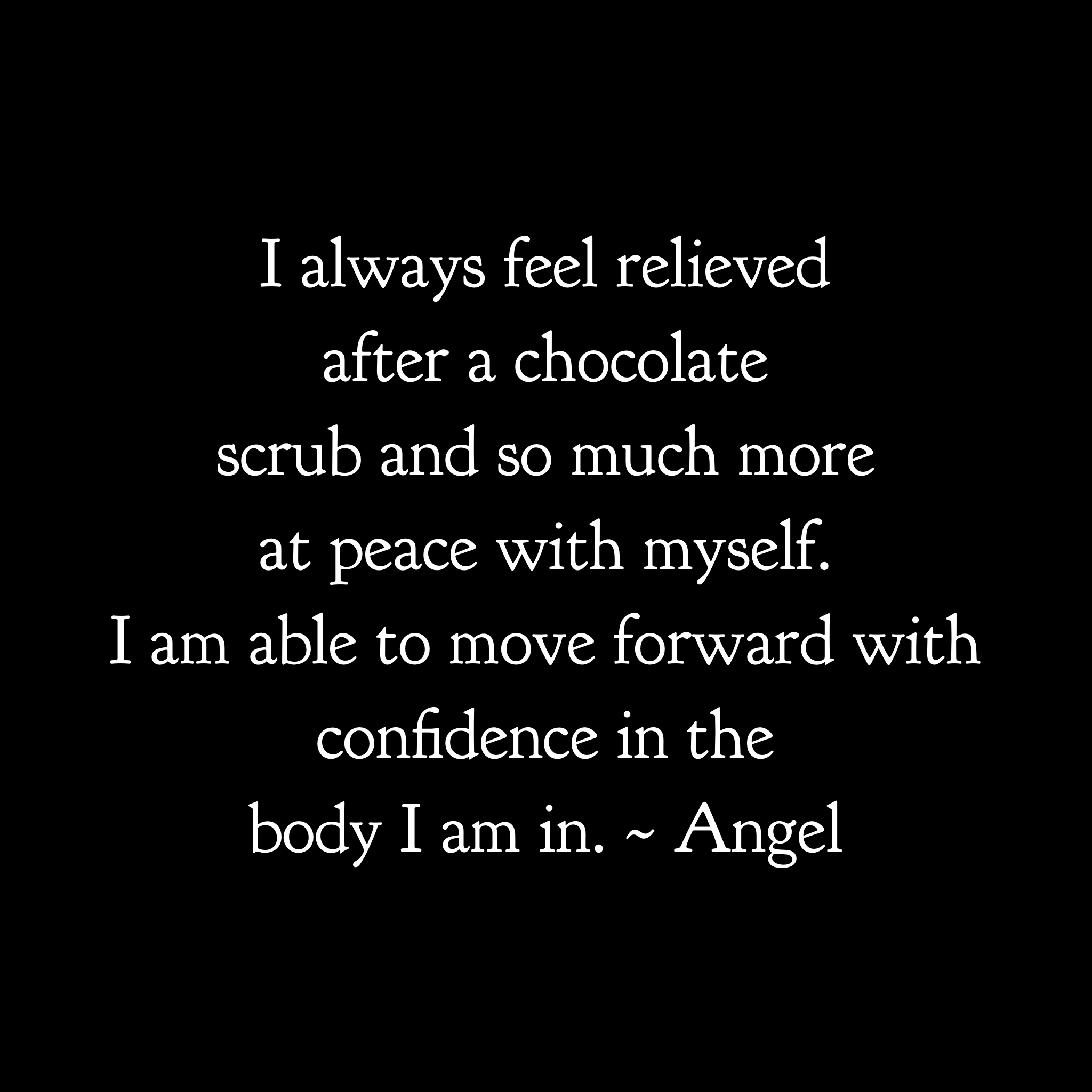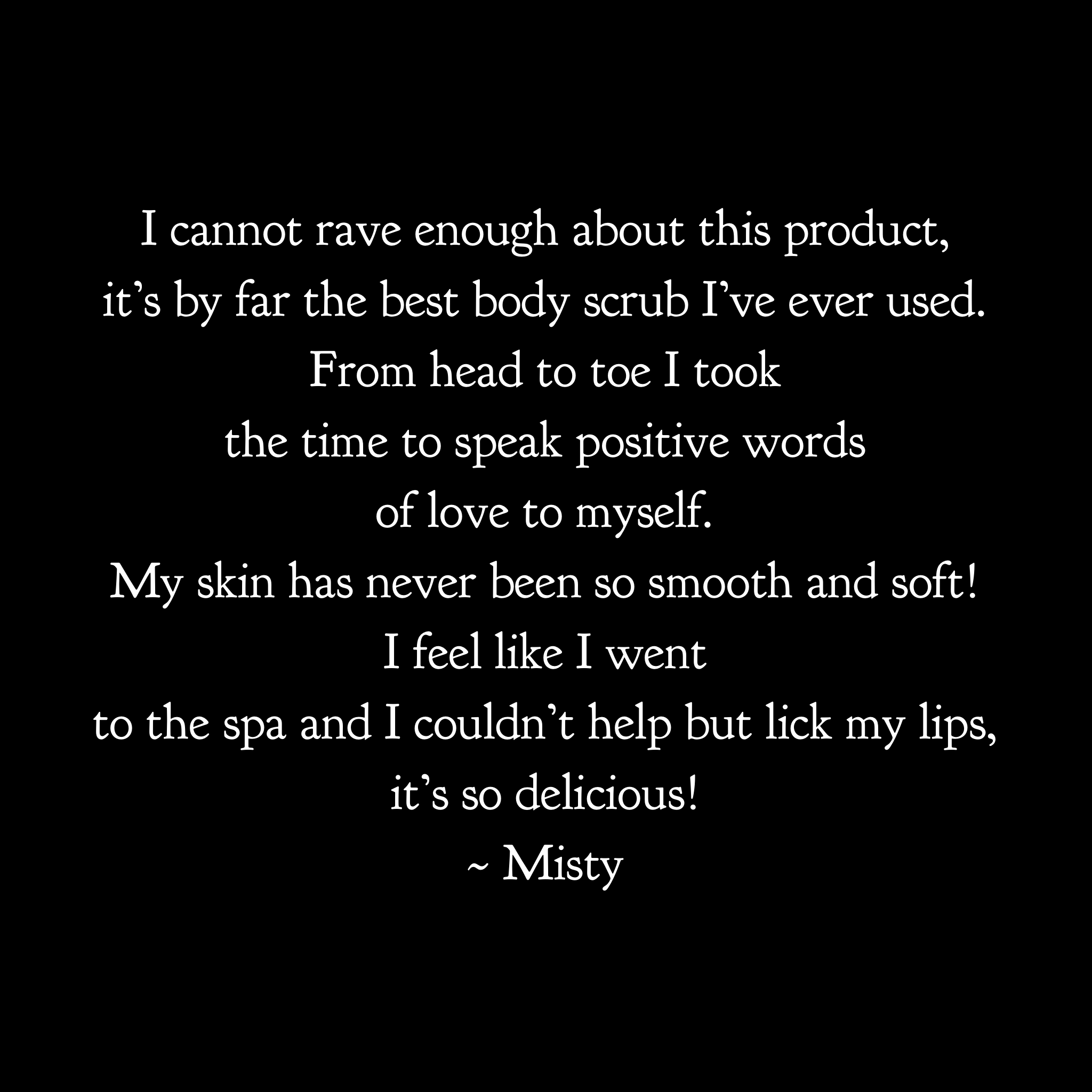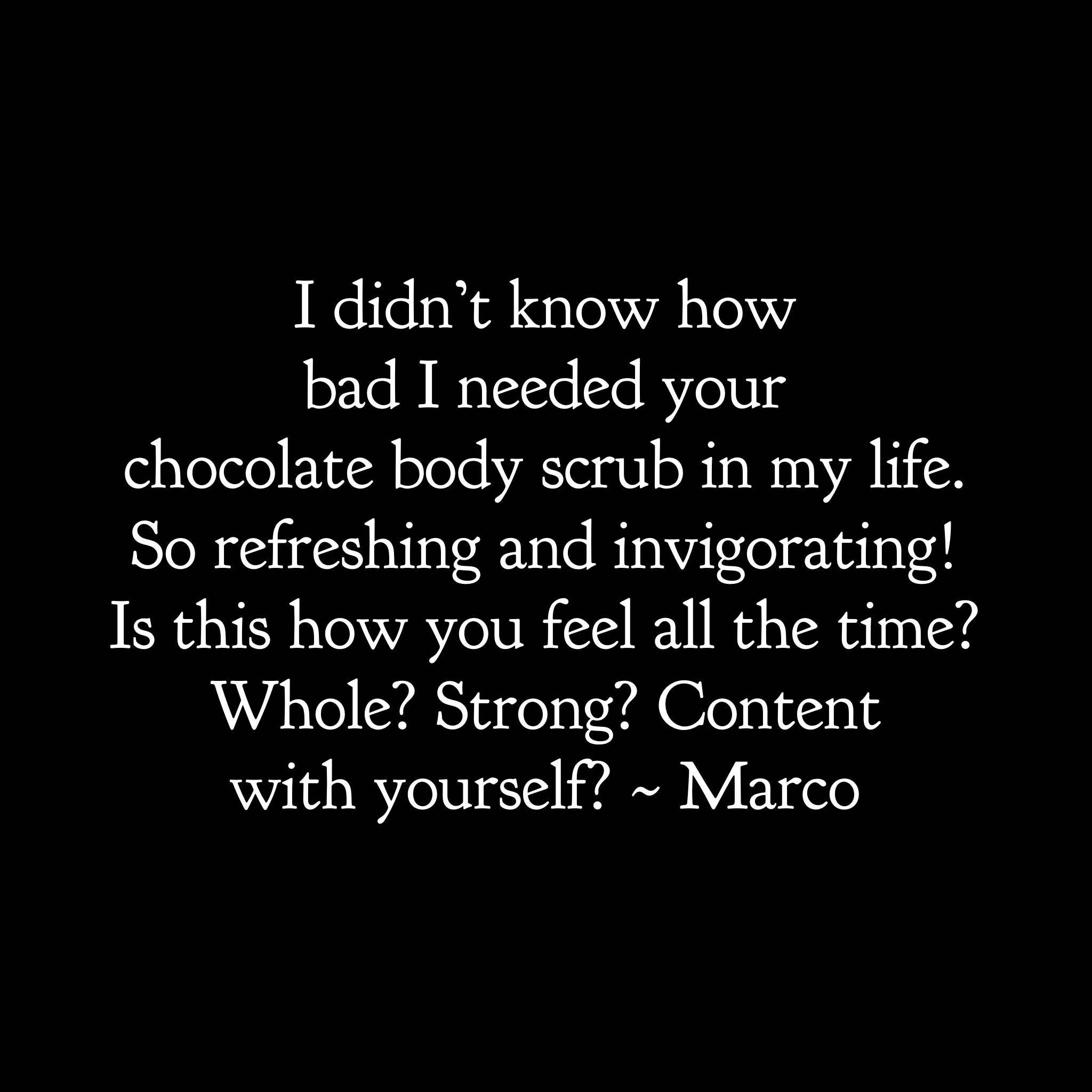 I scrubbed my thighs and legs, remembering how unkind I had sometimes been to them, always pushing my body to be thinner or paying attention to the parts I loved while ignoring the parts I didn't. Yet during the scrub, I cared for and nourished every single part of my body and it felt amazing. - Kara
Buy The Chocolate Scrub and follow the directions for The Love Your Body Practice